Granulati Zandobbio
SOLUTIONS FOR LANDSCAPE ARCHITECTURE
Granulati Zandobbio was born in 1929 in a small village in north of Italy.
Today it is the reference point in the production and distribution of a wide range of products related to the world of landscape architecture. It boasts the widest range of 2 and 3 cm thick sintered stone on the international market.
The distribution and production, strictly 100% Made in Italy, of sintered stone is now becoming the main engine of this company, thanks to the wide demand for this product for its high technical and aesthetic characteristics.
Today, 70% of its production is exported, reaching more than 100 countries worldwide.
THE OFFER OF GRANULATI ZANDOBBIO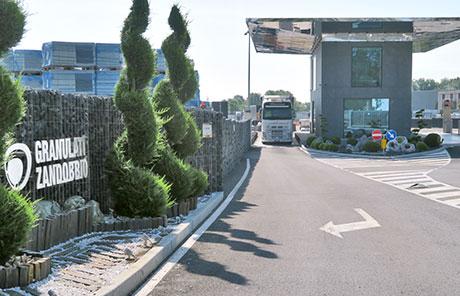 Exclusive products
100% MADE IN ITALY production
Products always available in stock (storage area of 200,000 sqm)
International sales with exports to 100 countries
Cooperation with the main distributors in all European countries
Latest generation production plants
Company certified ISO 14001:2015 (environmental sustainability)
Company certified ISO 9001:2015 (quality)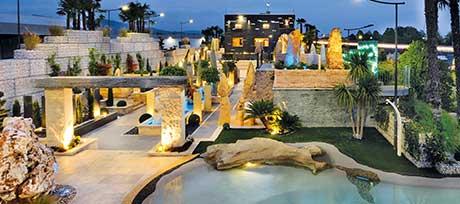 Go to the website www.granulati.it
Browse the Granulati Zandobbio website and find out what other products it offers besides sintered stone floors and walls.
What is Sintered Stone ?
Sintered stone is high quality porcelain stoneware , a very versatile material for numerous uses in infinite projects of external and internal environments, flooring and cladding.
It is made up of a special blend of natural minerals selected for their high quality , compacted and joined through a process that does not require the use of resins and chemical binders called the sintering process.
The outdoor surfaces in sintered stone by Granulati Zandobbio are high-thickness slabs of unparalleled quality.
Available in 2, 3, 5, 6 and 1 cm thick .
A material with an aesthetic result extremely faithful to natural stone, concrete and wood, with formidable technical characteristics that allow it to be used in any project, private or public.
This product is drivable and therefore ideal for use in garage entrances, courtyards, squares or parking lots. It is also non-slip and has a high solar reflectance (SRI), making it perfect for use as a flooring in public, residential or hotel swimming pools.
The slabs are also resistant to stains, molds and bacteria , but also to acids, abrasion, climate changes and color variations..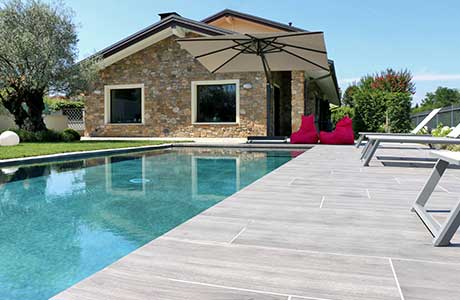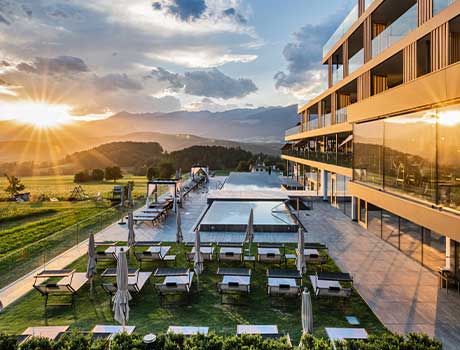 MILDEW AND MOSS RESISTANT


THICKNESSES
ideal for every projects
---
COLORS
stone, concrete and wood effect
---
SIZES
in different thicknesses
---
COUNTRIES
in the world to which we export
---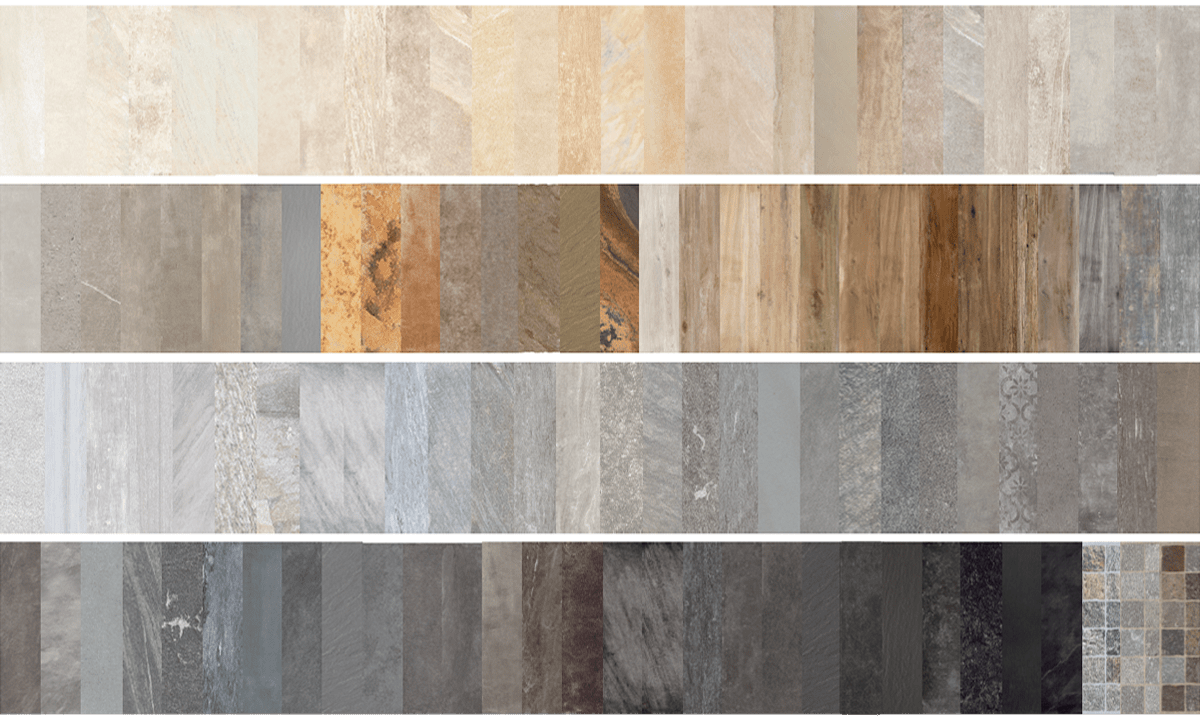 6 HIGH PERFORMANCE BRANDS
Different sizes and an infinite number of colors with an aesthetic rendering faithful to natural stone, concrete or wood:
veins, imperfections, colors, all combine to recreate the beauty and elegance of the most popular outdoor materials.
With the technical and performance advantages that make all these surfaces
a winning choice for pave and clad outdoor spaces.
Pavings and claddings that guarantee high performance and functionality thanks to their high thickness of 1,2, 3, 5 and 6 cm (0.8", 1.2" and 2.5")
and the low absorption which means into low maintenance and cleaning operating costs.