Laying on grass
Where there are lawns slabs can be dry laid on top of grass without using any adhesives. This allows users to change the paving at any time and reuse the same material several times. Dry-laying does not require specialized installers and the slabs are ready to use as soon as the job is finished.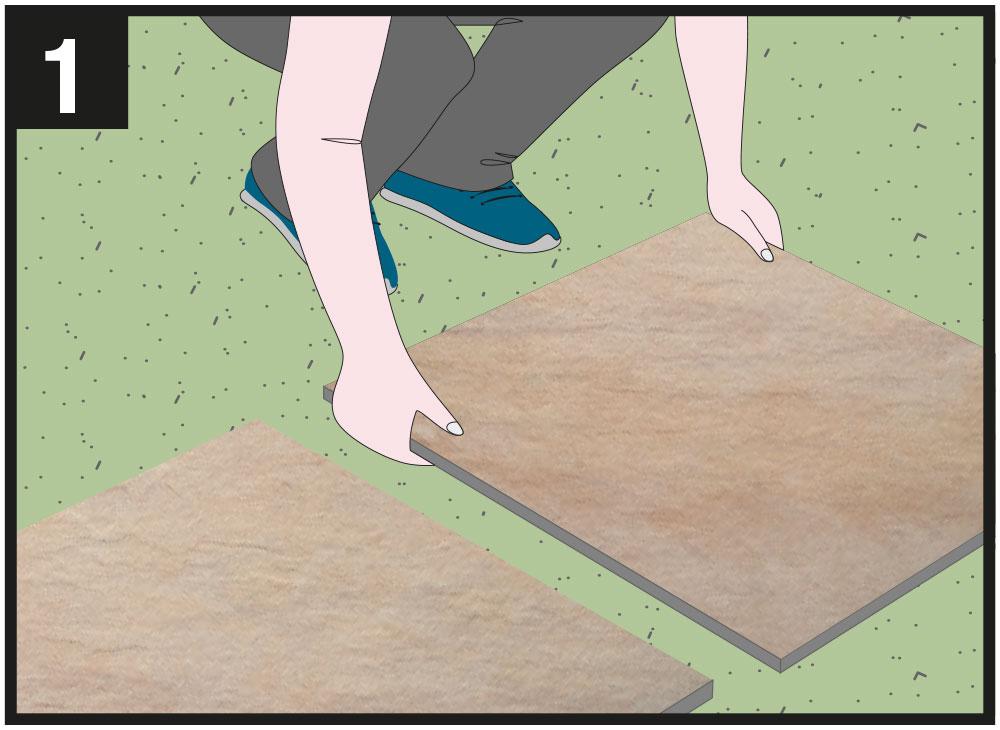 1) Arrange the slabs on the ground to define the correct positioning and the preferred distance.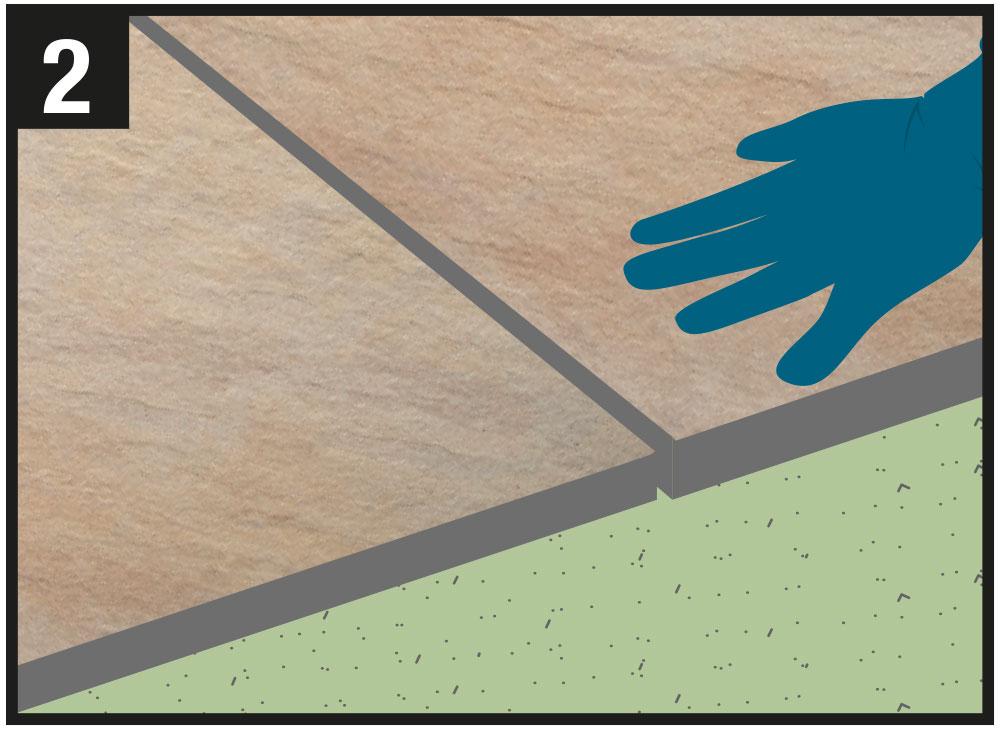 2) Make sure the distance between the slabs is the same.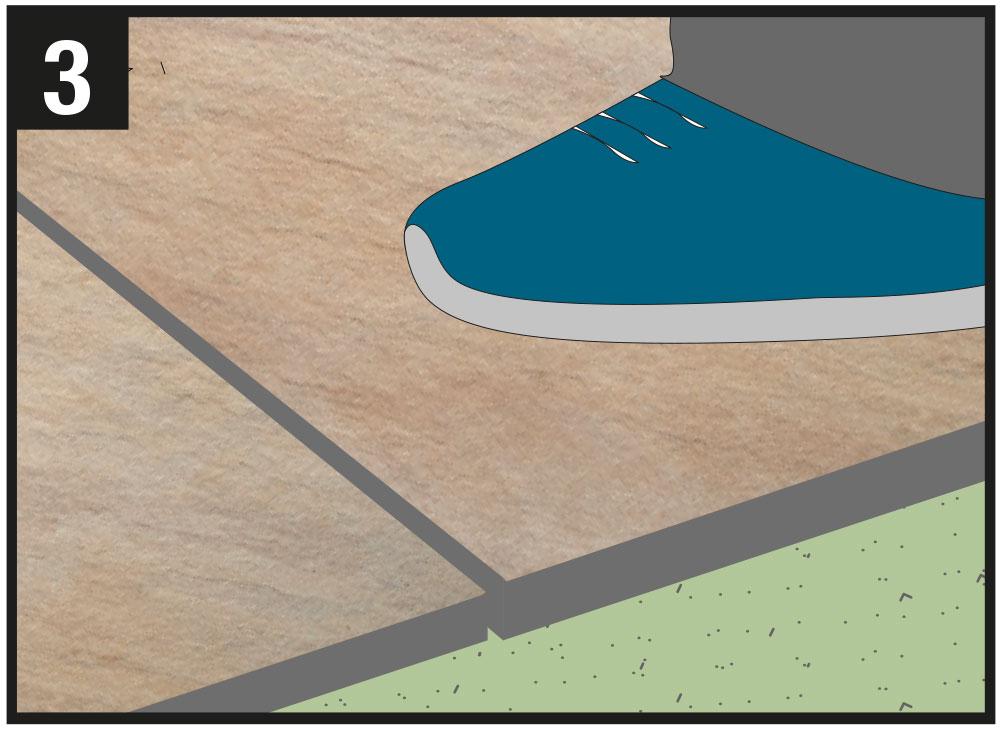 3) Step on the slabs, insisting on the edges to match them well to the ground.
DRIVE-OVER
Drive-over for slabs with 3 cm (1.2") thickness
ADVANTAGES
Easy to install
Easy maintenance
DIY installation
DESTINATIONS
Driveways
Terraces
Residential areas
Garden, courtyard or patio