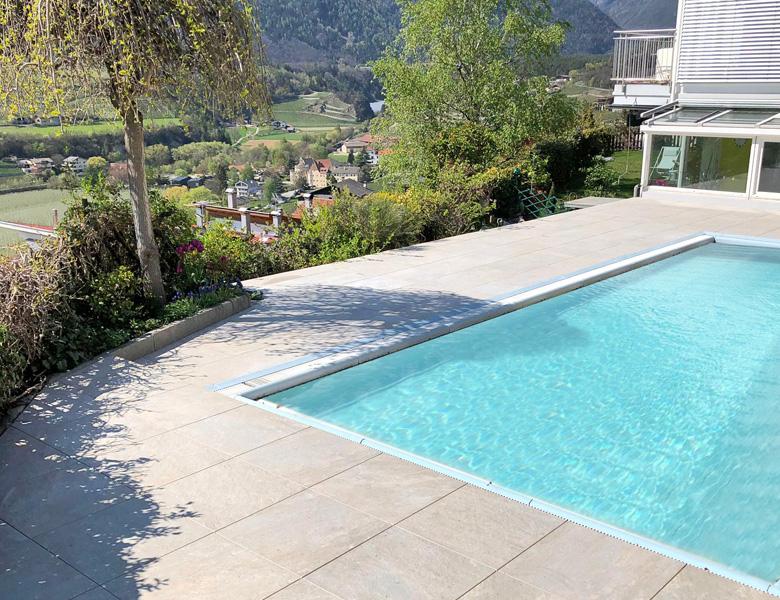 VILLA WITH POOL, BOLZANO
1 February 2007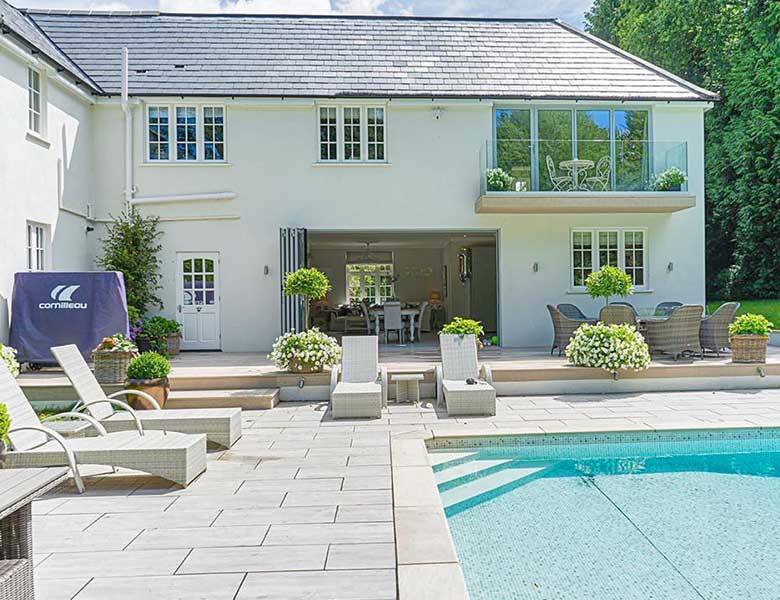 PRIVATE VILLA WITH POOL, BLOCKLEY
20 February 2007
Private home - Bergamo
The paving of the outdoor swimming pool of the project of the private house in Bergamo, was made with HARDSCAPE PORCELAIN sintered stone slabs in 2 cm thick.
The chosen product is the ideal solution for swimming pools because, in addition to being non-slip, it has a high solar reflectivity, is resistant to stains, mold, bacteria and acids, including chlorine, and is resistant to temperature shocks, light and frost.
The slabs selected for the project are HARDSCAPE PORCELAIN Etna Dark Grey 60x60 cm (24"x24").