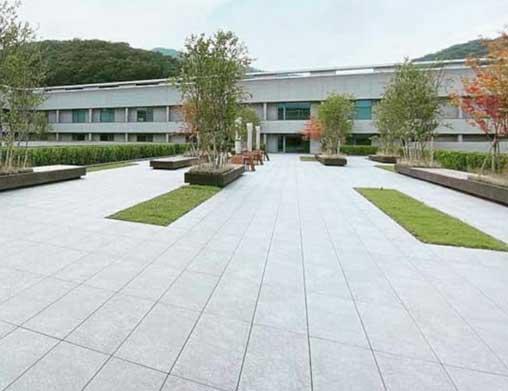 KIA SQUARE VISION, SEOUL
10 January 1900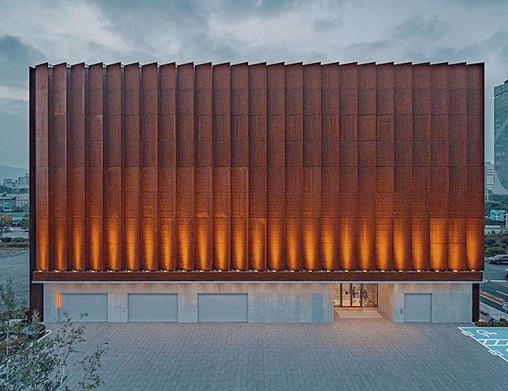 GENESIS HEAD QUARTER, SEOUL
15 January 1900

LG Chemical Leadership Center
The new LG offices were built in Seoul: a majestic structure with a ventilated façade in sintered stone L'ALTRA PIETRA. Starting from the catalog format of 40x120 cm (16"x48") with 2 cm (0.8") thickness, slabs of different cuts were obtained to adapt to the structure.
In addition to the ventilated façade, the slabs from the L'ALTRA PIETRA, OUTDOOR WOOD 2 CM and STONE GRES collections are the protagonists of the project in the installation of the outdoor paving around the entire structure and in the internal courtyard.
To complete the project, planters with L'ALTRA PIETRA sintered stone slabs were then created. The furniture created, made of the same color and material as the paving, perfects the final design and makes it unique.

The products that has been chosen for this project are L'ALTRA PIETRA Harena Calanca Light 40x120x2 cm (16"x48"x0.8"), L'ALTRA PIETRA Colosseo Quarzite Svedese 60x60x2 cm (24"x24"x0.8"), L'ALTRA PIETRA Duomo Travertino Beige 60x90x2 cm (24"x36"x0.8"), L'ALTRA PIETRA Duomo Sabbia 60x90x2 cm (24"x36"x0.8"), OUTDOOR WOOD 2 CM Harena Holz Marrone 40x120x2 cm (16"x48"x0.8") e STONE GRES Pavè Porfido Rosso 20x20x5 cm (8"x8"x2").
The light color of the slabs chosen, alternating with the large windows, gives brightness to the whole building, highlighting its shapes.