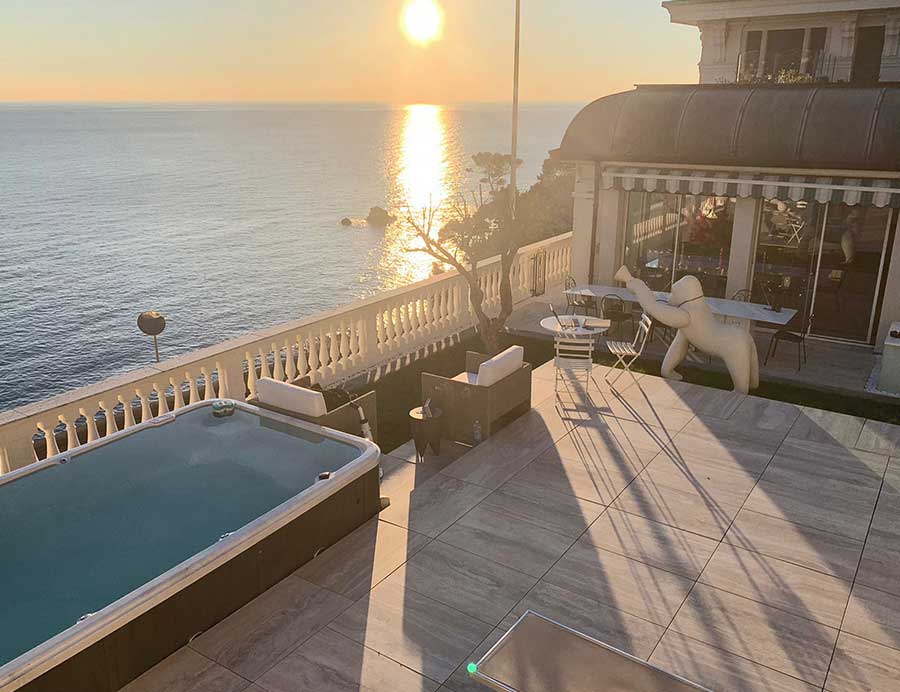 PRIVATE TERRACE, GENOA
20 September 1989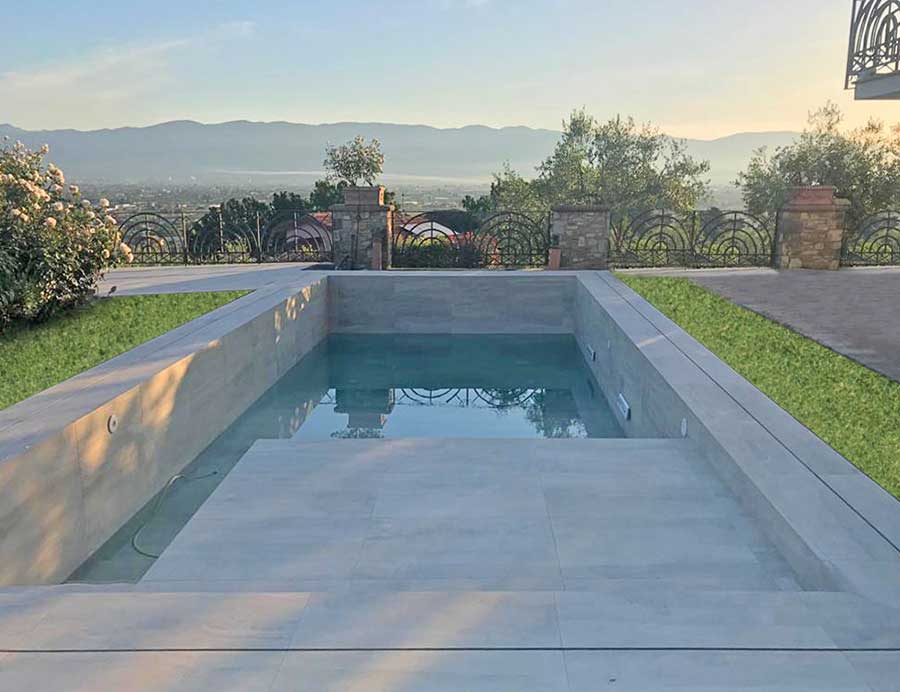 PRIVATE SWIMMING POOL, PISTOIA
28 September 1989
Private Villa - Bergheim
In a villa in Germany, for the renovation of the outdoor patio, the 2 cm sintered stone flooring was installed HARDSCAPE PORCELAIN.
A high quality, resistant and long lasting product. The sheets are non-slip, resistant to high loads, thermal changes, mold and stains. They are easy to clean and require no maintenance. A material destined to last over time.
The product chosen for this project is HARDSCAPE PORCELAIN Etna Cappuccino 40x80x2 cm.