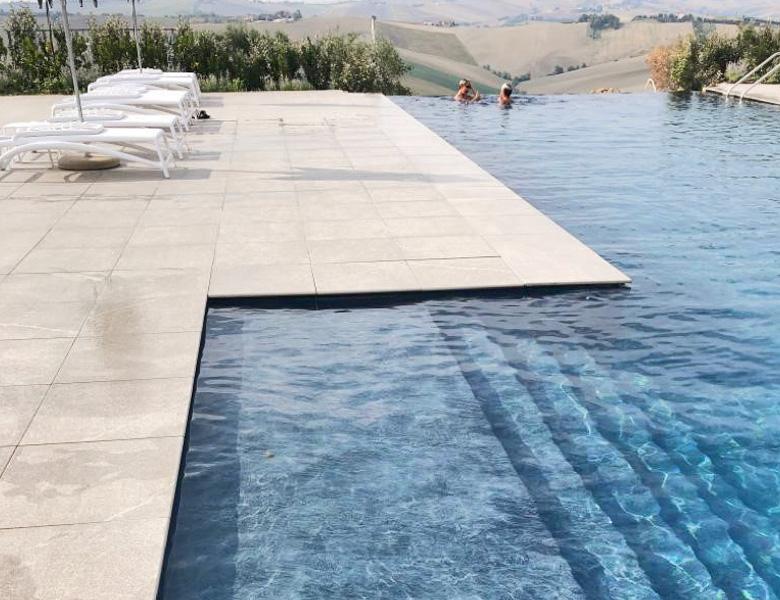 FARMHOUSE, ANCONA
30 January 1930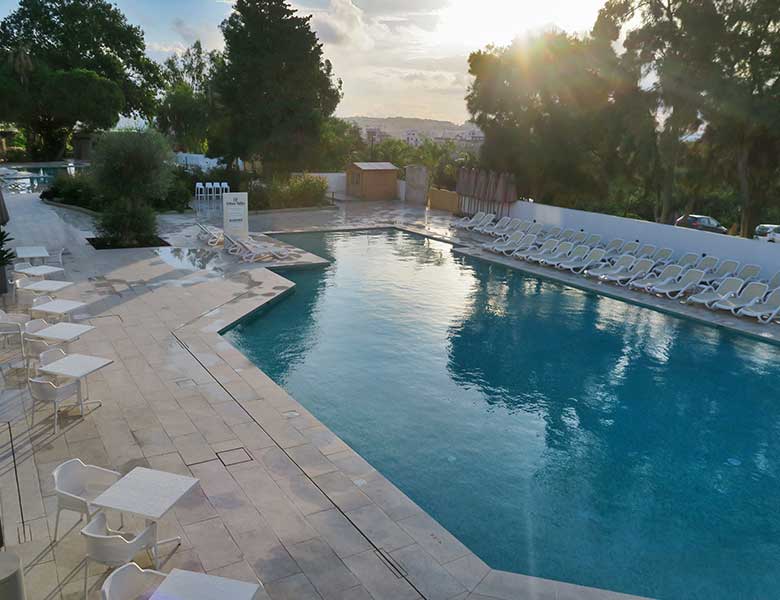 URBAN VALLEY RESORT, SAN ĠWANN
5 January 1940
Hotel Winkler Sport & Spa Resort - Bolzano
A room immersed in a breathtaking landscape. Winkler Hotel has chosen to offer its customers not only well-being and tranquility but also quality. It has in fact created its own external paving and the claddings of the swimming pool with sintered stone L'ALTRA PIETRA.
The products chosen are of high quality and aesthetically incomparable. The material is non-slip (R11) and resistant to high loads. It also has multiple technical characteristics that make them long-lasting; they are resistant to sudden changes in temperature, frost, stains, mold, bacteria and acids, they also do not absorb water, are fireproof, easy to clean and do not require treatments.
The slabs selected for the project are L'ALTRA PIETRA Harena Calanca Light 40x120x2 cm and L'ALTRA PIETRA Harena Calanca Dark 40x120x2 cm.