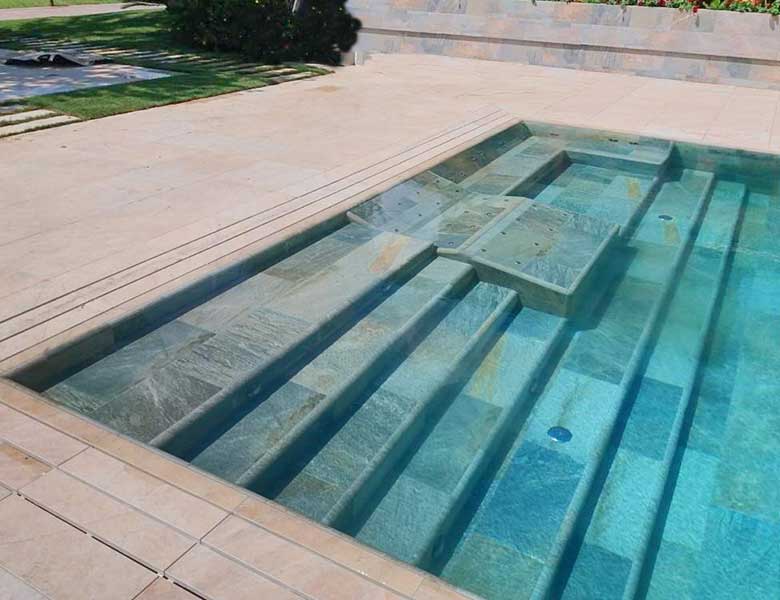 WELLNESS CENTRE, FROSINONE
10 January 1930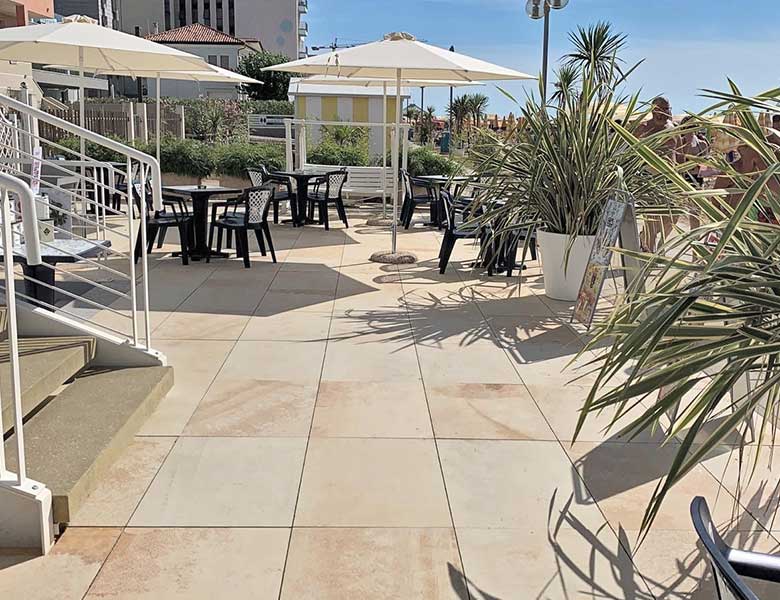 HOTEL CAPRI, JESOLO
25 January 1930
Residence Neo Vita - Miami
The outdoor paving of the Neo Vita residence swimming pool in Miami was made of sintered stone L'ALTRA PIETRA.
An ideal material for swimming pools, in fact it is non-slip, resistant to mold, stains and acids, such as chlorine. It also resists temperature changes, light and frost; it is easy to clean and requires no maintenance.
The product chosen for this project is L'ALTRA PIETRA Colosseo Pietra di Gerusalemme 45x90 cm (18"x36").