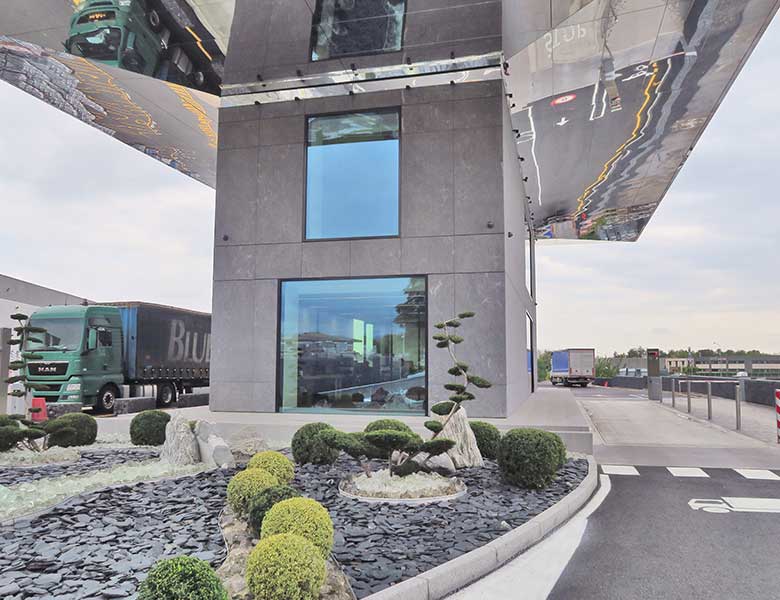 GRANULATI ZANDOBBIO, BERGAMO
1 January 1960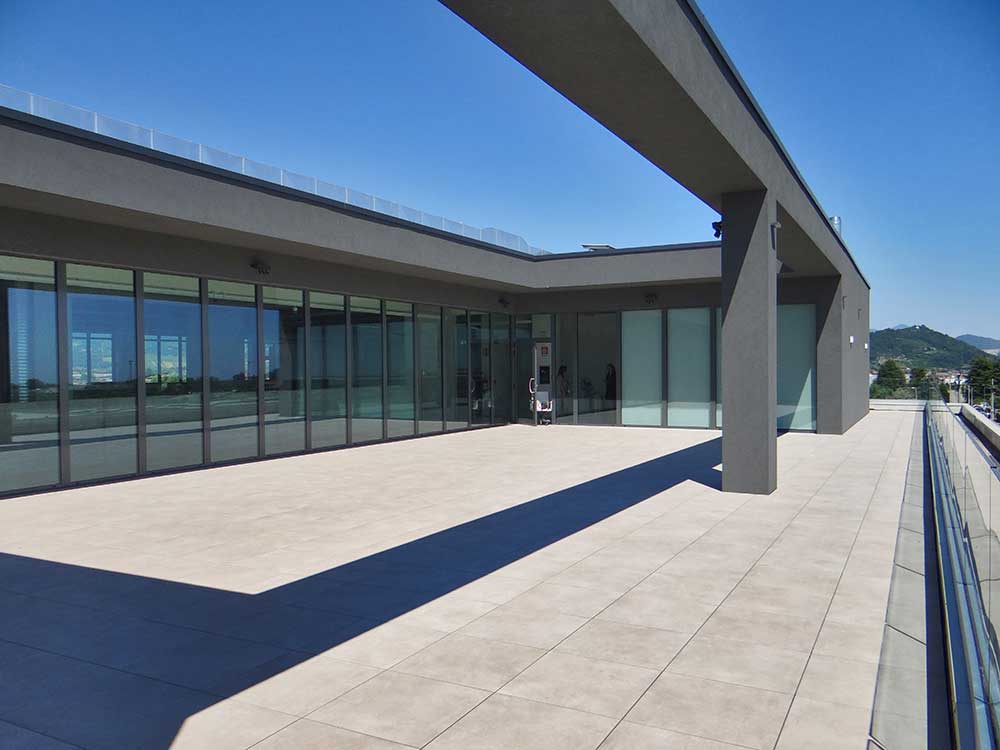 SERIOPLAST OFFICE TERRACE, BERGAMO
10 January 1960
Security service offices - Monza Brianza
The facade of the offices of the security services in a municipality of Monza Brianza was covered with sintered stone slabs L'ALTRA PIETRA in 2 cm thickness.
The ventilated façade was laid with the Kerf system, a method that allows the slabs to be anchored using special brackets.
A durable coating resistant to stains, frost, chromatic variations given by light, but it is also easy to clean and does not require treatments.
The products chosen for this project are L'ALTRA PIETRA Harena Calanca Dark and L'ALTRA PIETRA Colosseo Toscano.