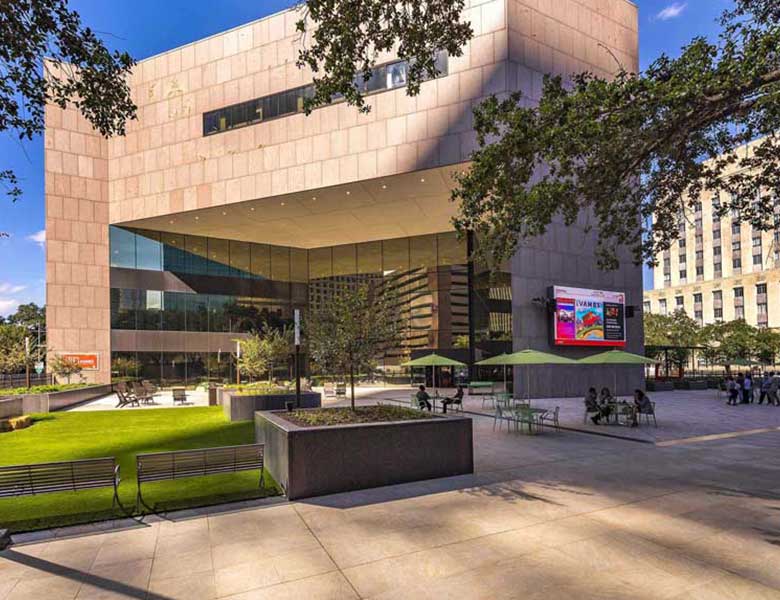 PAVING OF PUBLIC SQUARE, HOUSTON
30 November 1919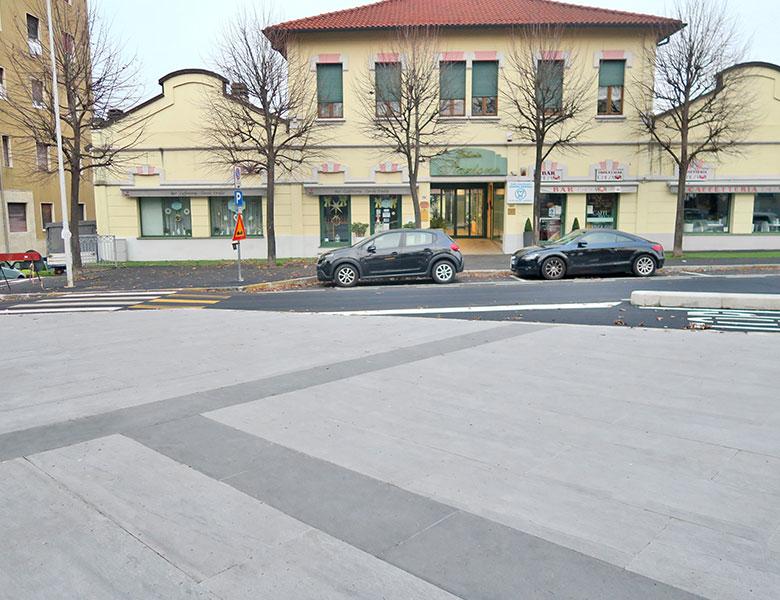 PAVING OF PUBLIC SQUARE, MILAN
5 December 1919

University of Science & Technology - Hong Kong
L'ALTRA PIETRA is the new high thickness driveway paving chosen for the University of Science & Technology in Honk Kong.
The auditorium sits on the hill south of HKUST's Clear Water Bay campus, and is surrounded by simple buildings - its bold, curved shape stands out to signal the artistic and cultural activities within. Its comfortable lobbies, bars, classrooms and circulation spaces are designed as an informal social center for the campus, where students can meet, study and relax. In this way, it is more than a special destination for big events: it is part of the daily life of the campus community.
The venue connects the university with its surroundings through the arts, its elliptical shape directs a natural pedestrian flow. The material selected for the paving of the external part is sintered stone, therefore super resistant and has been designed to last over time even after heavy loads and repeated trampling.
The product chosen for this project is L'ALTRA PIETRA Colosseo Silvergrau.