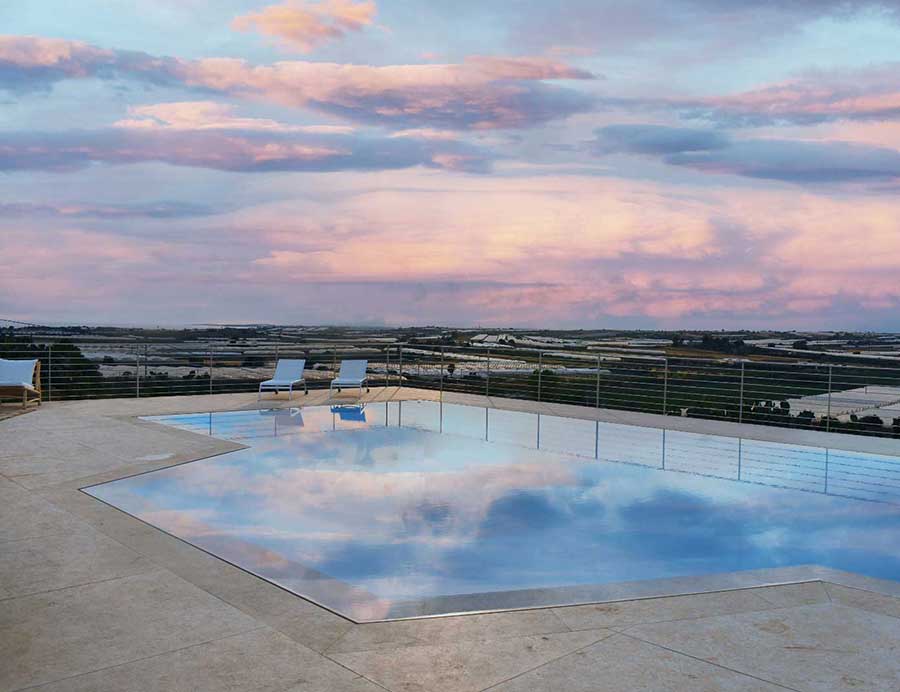 GRAZIA KUON RAD ESTATE, SIRACUSA
30 September 1929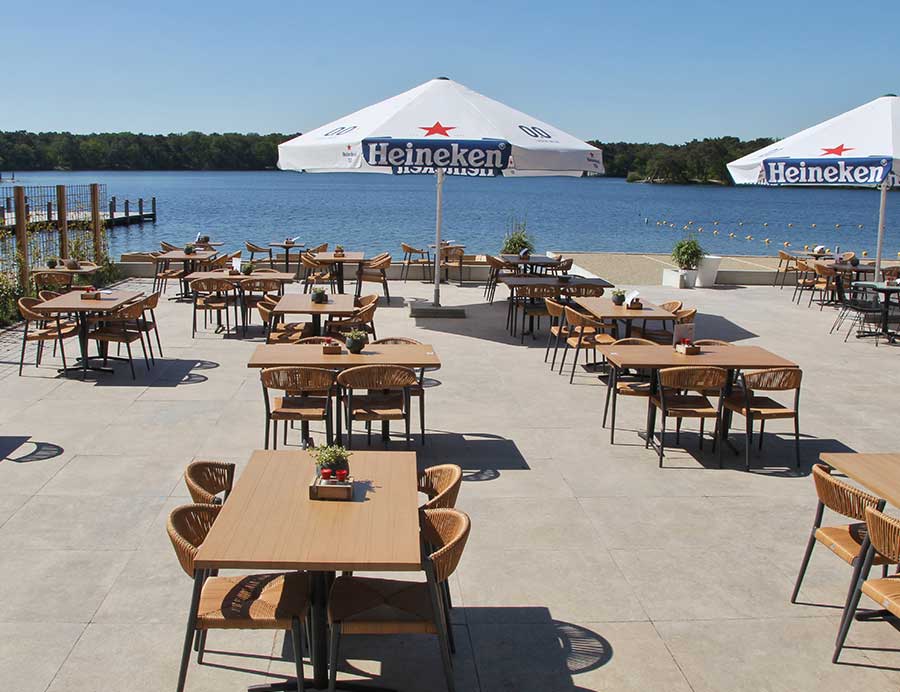 RESTAURANT AND BEACH CLUB, VUGHT
10 October 1929
Verholy Hotel - Poltava
In Ukraine, in Poltava, a hotel has been completed with an outdoor swimming pool built in the greenery of a pine forest. The result is spectacular.
The project required a strong, anti-slip and weather, acid and mold resistant paving. For this reason, 2 cm thick HARDSCAPE PORCELAIN sintered stone slabs were installed.
A high quality, super resistant and long lasting product. It also stands out from other paving for its unparalleled technical characteristics; it is non-slip, resistant to high loads, thermal changes, mold and stains. It is easy to clean and requires no maintenance. A material destined to last over time.
The product chosen for this project is HARDSCAPE PORCELAIN Tegel Antico Bianco 90x90x2 cm.