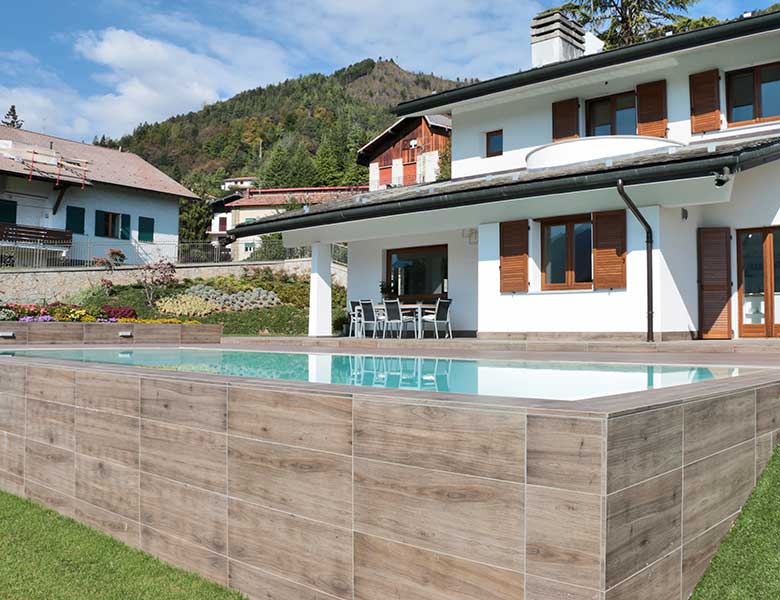 VILLA WITH SWIMMING POOL, BERGAMO
28 February 2009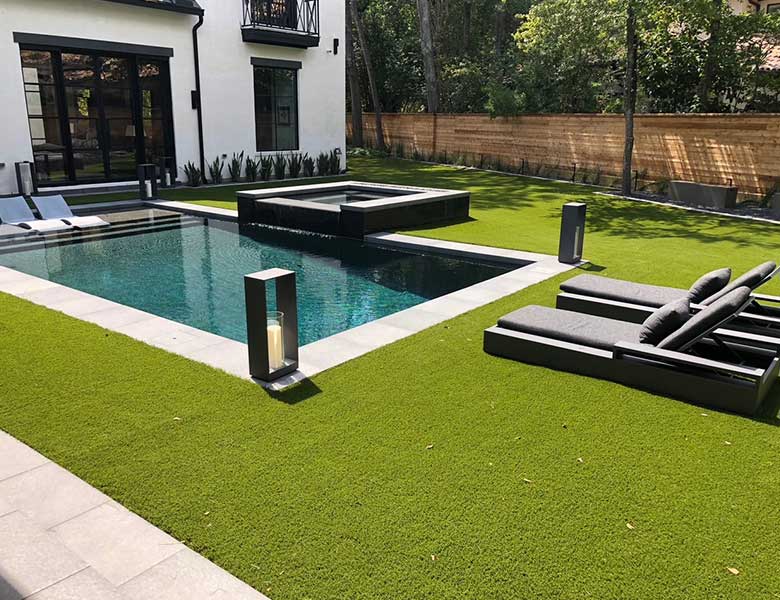 VILLA WITH POOL, HOUSTON
10 March 2009
Private terrace - Bergamo
The private terrace of this project is located in Scanzorosciate, Bergamo and has been paved with OUTDOOR WOOD 2 CM slabs (R11) in wood-effect sintered stone.
The installation technique used is raised flooring with supports. This is an advantageous solution because it was not necessary to destroy the existing floor, moreover it is easy and quick to be applied.
The chosen product for this project is OUTDOOR WOOD 2 CM Harena Holz Grigio 40x120 cm (12"x48").