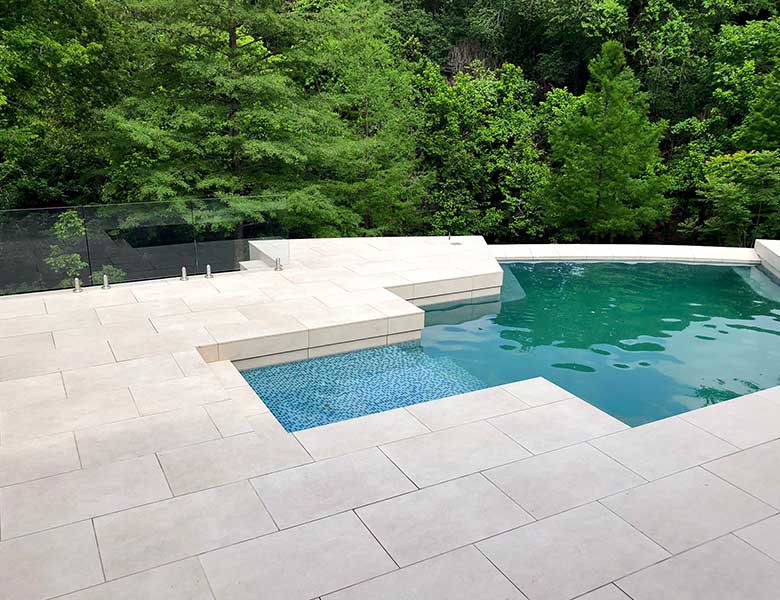 PRIVATE HOME WITH POOL, HOUSTON
20 February 2009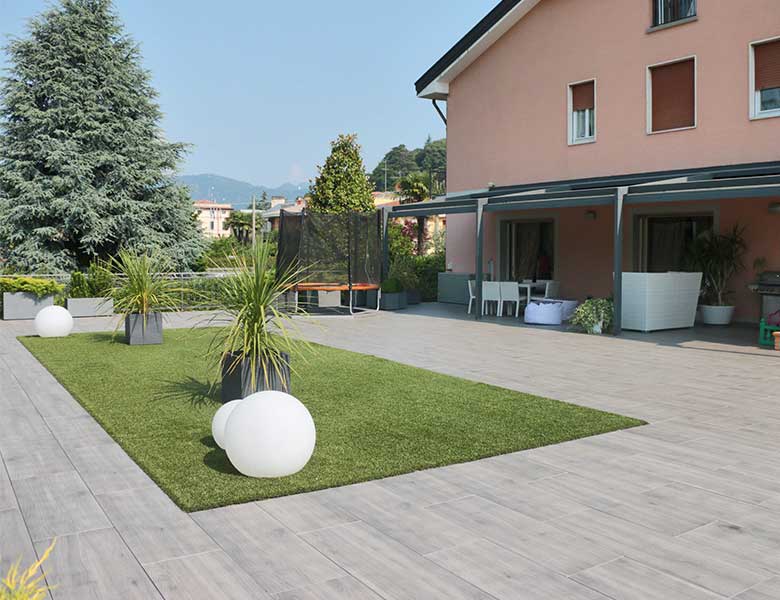 PRIVATE TERRACE, BERGAMO
1 March 2009
Villa with swimming pool - Bergamo
The external cladding of the swimming pool and the pavings around the villa in Bergamo are made of super-strong, non-slip, wood-effect sintered stone of OUTDOOR WOOD 2 CM brand.
The chosen product is non-slip (R11), drive-over and resistant to high loads. It also has many technical characteristics that make it long-lasting; it is resistant to stains, mold, bacteria and acids, it is non-slip, does not absorb water, is fireproof, easy to clean and does not require treatment.
The slabs selected for the project are OUTDOOR WOOD 2 CM Harena Holz Marrone 40x120 cm (12"x48").