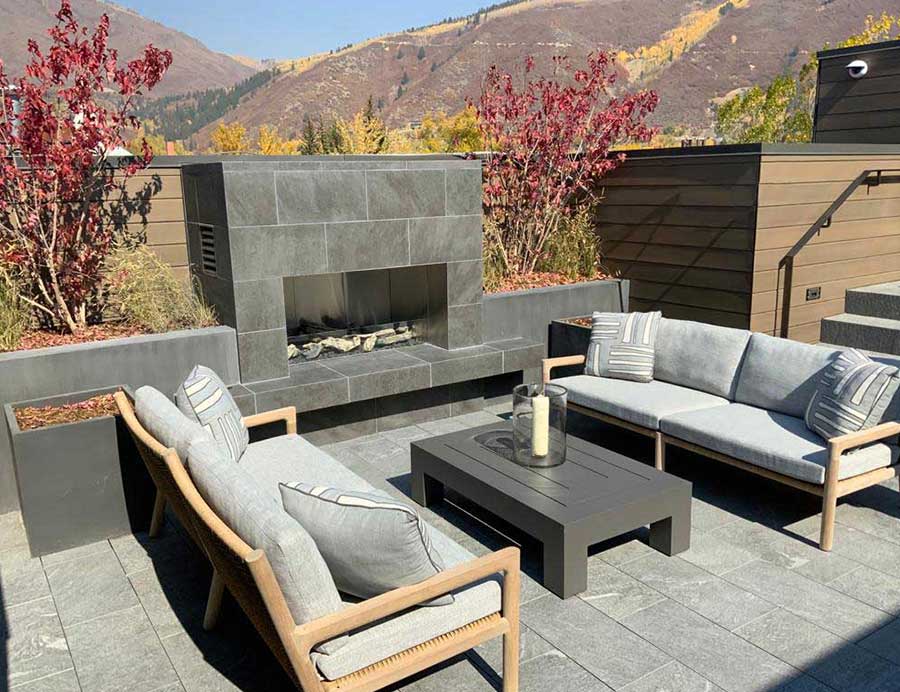 RESIDENCE WITH TERRACE, ASPEN
15 January 1990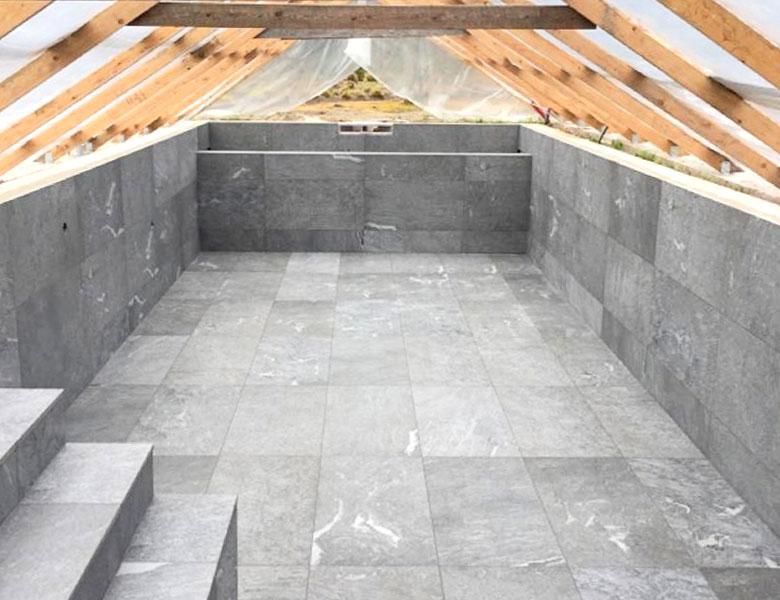 HOUSE WITH POOL, BRUSSELS
30 January 1990
Villa with pool - Lyon
In a villa in Lyon, France, our client chose to lay OUTDOOR WOOD 2 CM sintered stone floors for the outdoor swimming pool floor.
Thanks to its unique technical features, OUTDOOR WOOD 2 CM is in fact the best product for this type of project. The product is non-slip (R11), resistant to temperature shocks, stains, mold and bacteria and acids; it also has a high solar reflectivity and is durable over time.
The product chosen for this project is OUTDOOR WOOD 2 CM Harena Holz Marrone 40x120 cm.